Stevens County Auto Repair Shop
For more than 15 years, Fred's Automotive has been the premier source of general automotive repair, tune-ups, engine rebuilds and more in Stevens County, WA. We're known for providing prompt, reliable and affordable service to get you back on the road quickly.
Auto Repair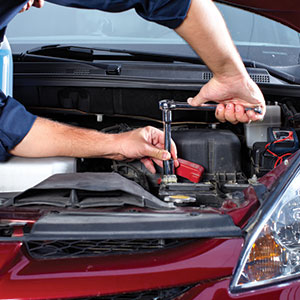 Fred's Automotive is proud to be your local full-service auto repair shop in Stevens County, WA. As your ASE certified mechanic, we provide auto tune ups and general auto repair, including oil changes, auto body detailing, engine repair, full engine rebuilds, suspension adjustment, realignment, radiator repair, exhaust system and muffler service, transmission repair, air conditioning repair, new and used tires and brake repair in Stevens County, WA.
We have been your regional leader in automotive services since 1999 due to our reliable workmanship, versatile service and commitment to excellence. Our skilled technicians are capable of performing any service on any make or model of vehicle, whether foreign or domestic, manual or automatic, two- or four-wheel drive. And for your convenience and safety, we are also proud to offer services to our facilities. Check out some of the many other reasons why we're the leader in everything from engine rebuilds to auto detailing in Stevens County, WA:
We are ASE master technician certified.
We are a proud member of the BBB with an A plus rating.
We use top-quality parts and products in our auto shop in Stevens County, WA.
We have over 15 years of experience.
We provide auto repair in Stevens County, WA, including Clayton, Deer Park, Newport and surrounding areas.
Auto Repair available throughout the following cities:
We proudly service all your auto repair, auto tune ups, and auto mechanic needs everywhere in Stevens County, WA including
Stevens County, WA
Clayton, WA
Deer Park, WA
Newport, WA
Chewelah, WA
Colbert, WA
Fairwood, WA
Spokane, WA
Spokane Valley, WA
Colville, WA
Nine Mile Falls, WA
Post Falls, WA
Chattaroy, WA
Wellpinit, WA
Springdale, WA
Valley, WA
Chewelah, WA
Cusick, WA
Fort Spokane, WA
Medical Lake, WA